People often ask us, how does it work? The answer is, it depends on how you want it to. Do you want a simple electric, set and forget always-on hot tub? We can do that. We've got the setup for an efficient, off-grid propane heating system, cold soaking tub, and all kinds of accessories to make the most of your soaking experience.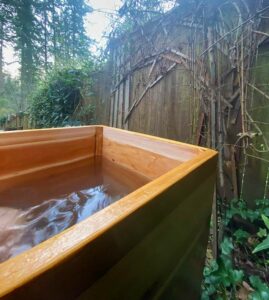 Inspiration
Ofuros are typically much smaller and deeper than hot tubs, typically made of wood and filled with very hot water, intended to promote relaxation and wellness.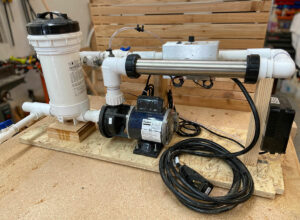 Heating Options
We offer traditional spa heating systems as well as tanlkess propane. Depending on how you want to use your tub there are several solutions.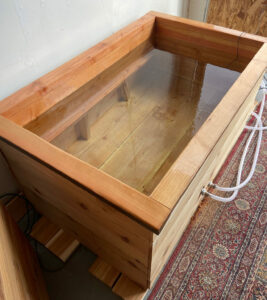 Filtering and Sanitizing
With such a relatively low volume of water at about 100 gallons, maintaining clean water is relatively easy and possible to do without chlorine or bromine products.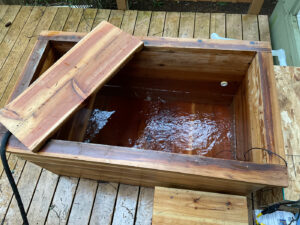 Care and Maintenance
We have a few tips for caring for your cedar tub, both for the wood and the fiberglass exterior.