Wood Outdoor Soaking Tubs
Hand Made in Eugene, Oregon
Ofuro-inspired personal hot tubs
Inspired by traditional Japanese Ofuro soaking tubs, we hand craft rectangular cedar tubs for outdoor hot and cold soaking.
Our tubs are a beautiful, simple alternative to the traditional large plastic hot tubs. Through years of development we have designed a comfortable and reliable personal wood tub.
The relatively low volume of water makes it easier to have a chlorine-free soak by simply changing out the water as needed.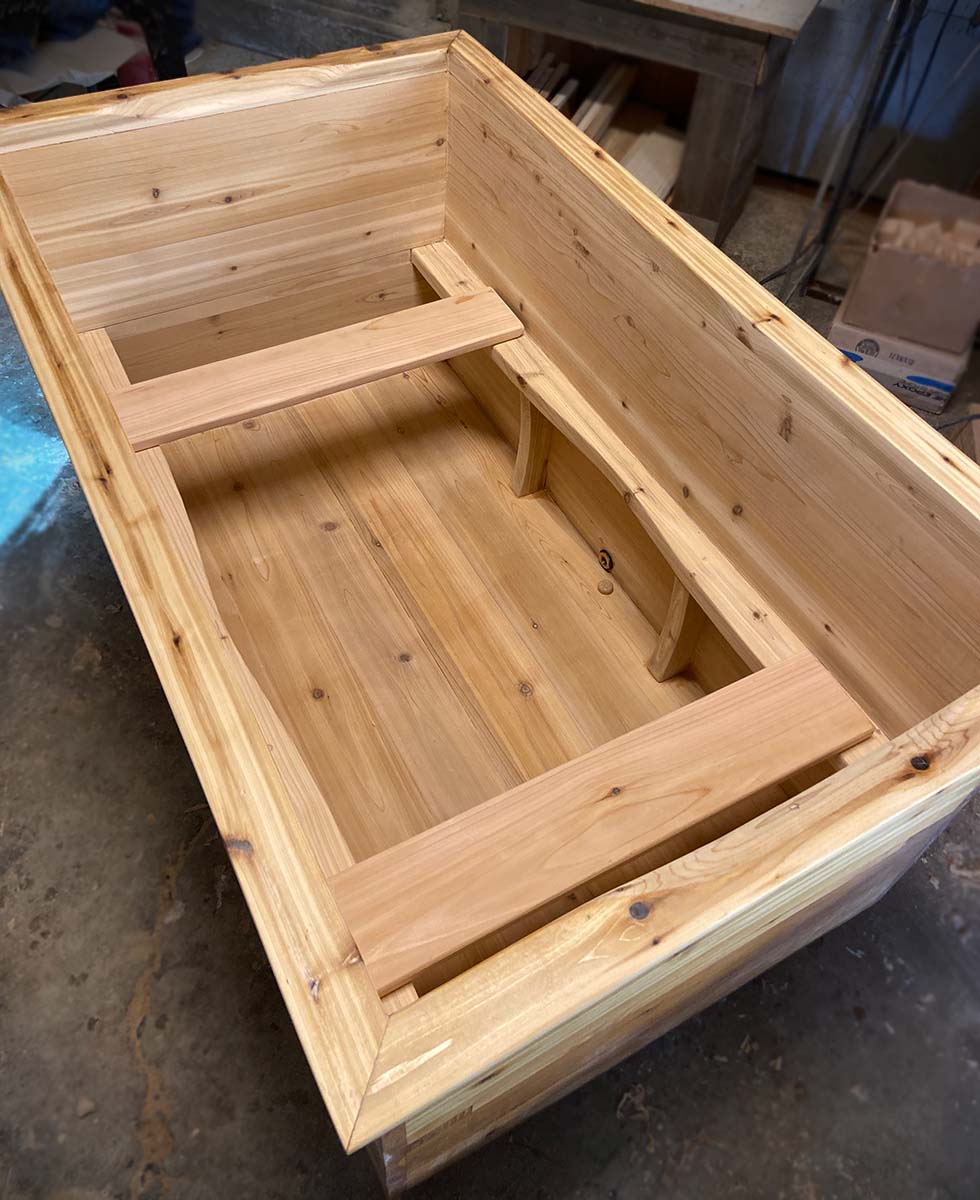 Get in touch
Contact us for questions or to start an order.